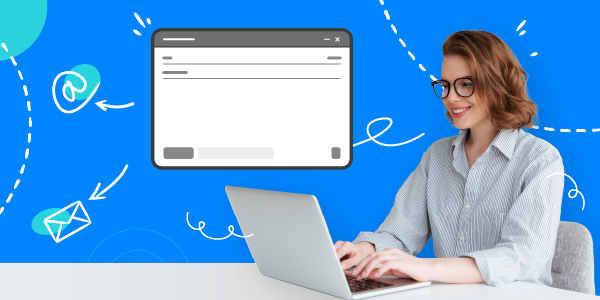 A job offer email is a formal medium sent by an employer to an employee in order to confirm and detail out a job opportunity to the selected applicant. In this email, the employer will explain all the details in the offer letter regarding the job responsibilities and expectations, compensation, bonuses, and various other benefits. It could also include additional information and documents such as the contract agreement, working hours, number of leave days, and more.
If you want to attract the best talent for your company, a compelling job offer will be essential to capture their attention. Therefore, we offer you a simple step-by-step guide to write an effective job offer and some tips to attract the best candidates.
Step by Step: How to Write a Job Offer Email
In general, there are two types of follow-up emails you can send after an interview. The first one is the depressing type, where the recruiter needs to explain why candidates will not advance to the next stage in the recruitment process. Then there is the happy one, where selected candidates will get the exciting news of a job offer. Here are some important details to consider while writing a job offer email:
Contact The Candidate via Phone
This stage is necessary to ensure that the job offer procession will be entirely accepted by the candidate. Not only about the chance to be accepted, but the phone call is also important to sift through some details about the contractual agreement. After everything is clear, the recruiter can then send an email to formalize the job offer.
Highlight the Performance
In your job offer email, highlight the way the candidate's performance aligns with their potential role. Refer to your interview notes and job description to choose words that resonate with the candidate.
Extend the Enthusiasm
Communicate enthusiasm by reaffirming the company's interest and conviction that the candidate is the right fit for the job. At this step, it never hurts to re-emphasize the job description and the vital role it plays. The purpose is to provide a more detailed description of the conditions and challenges of future work.
Present All Details on the Job
Send your offer email as soon as the decision is fixed and all the details regarding the compensation and other items are clear. The main question here is what the candidate will receive in exchange for their job?
But not only do you need to write all the monetary benefits but the HR representative also needs to mention other advantages that the candidate will get, such as training programs, flexible work schedule, team building activities, and free transportation. You can also add the type of employment contract, working hours, and commencement date.
Read more about HRBP Roles & Responsibilities
Important Details on Writing a Job Offer Email
Before sending offer letters to potential candidates, make sure you have already contacted the candidate and explained the vacancy while extending the offer verbally to him. This step is considered the norm that must be done before you can send the job offer letter via email.
Done with the preparation, here are some tips on writing a good job offer via email.
Write the offer in an attractive way, which generates interest in your candidate. Create content that will compel the candidate to the job vacancy whilst summarizing all the key information.
Do not copy and paste the description of your company to the job offer or write endless text. The more concise and clear the information, the better.
It is also recommended to attach all the important offer documents in the attachment. However, it is also important to write a body listing out the important proposal documents in the attachment.
Use a tone according to your target audience. Use a more informal tone for the junior positions, whilst more formal tones for senior positions. Highlight attractive features that will be applicable to the position, such as team building activities for the junior members and stock options for the senior candidates.
Finally, ensure that the spelling and grammar are correct. Keep in mind that an error not only detracts from the image of the company but can also hinder the positioning work you intend to carry out.
Job Offer Email Template – 1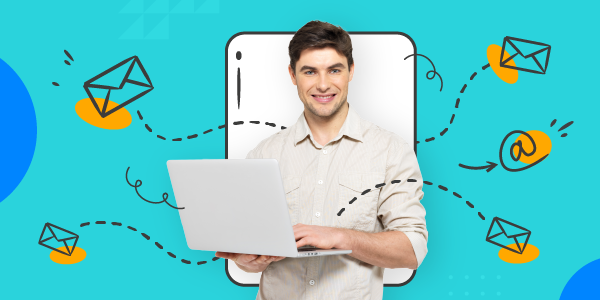 Subject: [Company Name] Job Offer
Dear [Candidate Name],
[Name of the Company] is pleased to offer you the position of [Job Title], reporting to [HR Department Liaison] in our [Location] offices.
Your start date will be June 1st, 2022. I've enclosed our welcome package, which outlines your salary and benefits, as well as our policies and procedures. Please sign to acknowledge receipt and your acceptance of our terms and return the last page in the attachment provided.
In the meantime, please feel free to contact me with any questions. We're excited to welcome you to the team!
Best Regards,
[Name of Recruiter]
Human Resources
[Company Name]
Job Offer Email Template – 2
Subject: Your Offer from [Company Name]
Dear [Candidate Name],

We are pleased to offer you the full-time position of [Job Title] at [Company Name] starting on July 15th, 2022, contingent upon a background check. [Manager/Supervisor Name] at [Office Location] will be your primary contact and manager on site. We truly believe that your abilities and experience will be the perfect fit for our company.

In this role, you will create, maintain, and ensure the integrity of Key Performance Indicators (KPIs) from various sources of data. You will create dashboards and data insights to help propel the business and maintain current reports and queries that support them.

The starting annual salary for this position is $60,000, to be paid on a monthly basis by direct deposit starting on August 15th, 2022.

Your employment with [Company Name] will be on an at-will basis, which means you and the company are free to terminate the employment relationship at any time for any reason. This letter is not a contract or guarantee of employment for a definite amount of time.

As an employee of [Company Name], you are also eligible for our benefits program, which includes medical insurance, 401(k), and up to two weeks vacation time. Other benefits will be described in more detail in the employee handbook and orientation package.

By signing and replying to this email, you will confirm your acceptance of the offer. Please respond no later than July 1st, 2022.

We look forward to having you on our team! If you have any questions, please feel free to reach out at your earliest convenience.

Sincerely,
[Your Signature]
Job Offer Email Template – 3
Subject: Offer From [Company Name]
Hi [Candidate Name],
We have all really enjoyed speaking with you and getting to know you over the course of the last few weeks. The team and I have been impressed with your background and approach and would love to formally offer you a position as a [Job Title] at [Company Name].

We can offer you a [$X] annual base salary [Bonus and equity information, if applicable]. We offer [Benefits Details] and [Number of Days] of vacation per year. We can discuss start dates based on what is possible on your end, but we'd be excited to have you start as soon as possible on [Start Date].

Please let me know if you have any questions or would like to discuss the offer in more detail. We would be thrilled to welcome you to the team!

Best,
[Your name]