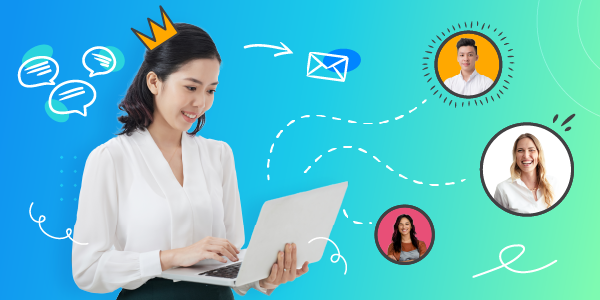 As we move towards a progressively digitized economy, the demand for technical talents rises exponentially. Tech roles such as UI/UX designers, software engineers and data scientists are hard to find, assessing them can be even harder.
If you are looking to hire the brightest talents for your company, this trend introduces new challenges for you.
In order to appropriately assess the quality of candidates, you will need to be familiar with the concept of technical recruitment and what it requires.
What is technical recruitment and why is it important?
Technical recruitment is simply the process of hiring IT or technology talents to fill positions with very specific requirements. As such it places a much greater emphasis on hard skills and experiences when compared to non-technical hiring.
As your company develops, it would have undergone cycles of iterations to land on a tech stack that best suits your business. Your IT architecture should have been set up with specific standards that need to be maintained by the new talents you plan to hire. Therefore, it would be in your best interest to look for talents who are already equipped with the necessary skills that best meet your company needs.
What it takes to make effective technical hiring
Bad hires can be costly to your company, worst still it takes more time to find better suited talents when you should be pushing for business growth. We have listed our top 5 tips below for you to consider when looking for technical talents.
Take time to familiarize yourself with technical roles
It does help if you have a technical background yourself. In case you do not, it is something that can be resolved with a little bit of time and effort.

The best place to start is to connect with your current tech employees or hiring managers. Through them, you can quickly gain an understanding of the current technologies being used by your company and how it might evolve in the near future. Be sure to get into the technical jargons used as it becomes crucial when you are drafting the job description.

Set up proper documentation on requirements and processing
Once you have already built an understanding of the role, it's time to document it clearly in a job description and screening process.
Your job description should lay out the specific technical requirements (e.g. vue.js, java script, etc.) and responsibilities expected from the applicant. The clearer you are here would lead to lesser instances of unfit applicants later on. Also do not be afraid to include snippets of your internal culture and where the applicant can deliver value to the organization. After all, recruitment is always a two-way interaction and we should be transparent in order to attract top talents.
Establishing a hiring process for the role is also critical to get it right upfront. You will need to decide how detailed you want the screening process to be. This would include how many rounds of interviews lined up, PICs involved and if there will be technical assessments or not.
The main factors to consider when developing the hiring process should be to balance out between getting assurances on the technical competency of the candidate versus making the process as painless as possible. Generally, we recommend setting the process to be short but highly challenging and relevant. This will create a good screening mechanism that is not tiresome for the candidate.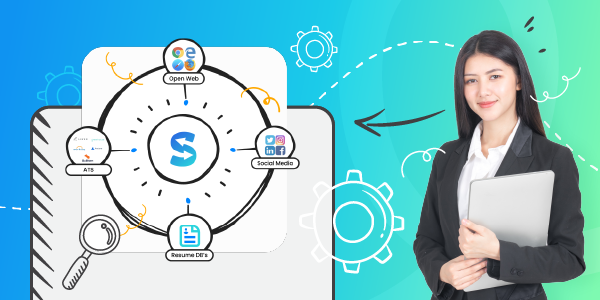 Know where and how to source your talent
There is a wide range of sourcing channels available to you depending on the seniority of the role.

For entry level hires, relying on job boards would help to attract a large pool of fresh graduates looking for their first jobs. However, if you are looking for high academic achievers, you would need to host or participate in campus recruitment programs and be one of the first to reach these candidates.

For mid to senior roles, they tend to be highly sought after. Especially for top performers, it would not be surprising if they are already juggling multiple offers at a given point in time. You would need to switch gears and proactively approach them yourself.

Leverage data-driven tools such as

Shortlyst

or Github to quickly scan through the whole market to see the talent availability. Shortlist candidates that you are interested in and begin engaging them effectively.

As these talents get offers frequently, you would need to step up your engagement efforts. Connecting with them should not be a one-time effort, but a continuous relationship building process. Build a case why your company should be their top choice and how they can benefit by making the jump. While tech talents appreciate remunerations offered, being able to appeal to their personal interest from a technical perspective has also been proved quite successful. 
Build a strong brand in the tech community
Being viewed as the "it" company to work for will go a long way in attracting the best talents. If done successfully, not only will you gain more applicants for roles advertised, you will also find response rate from senior candidates shoot up. This is because prior to even reaching out to them, you would have already built an inherent interest in them for your company.
These are some actions you can do to build a good employer branding:
Expand network with tech talents in social events
Join tech communities and forums
Build engaging social media presence
Involve internal tech employees in marketing your company
Be flexible in your negotiations and offering
As these individuals can be spoilt for choice, you would have to compete with other firms in order to secure them. Once you have identified a potential hire, be prepared to move quickly in coordinating negotiations between internal stakeholders and the candidate.
Generally, tech talents will compare your overall offer against others available on the table before making their decisions. Apart from the base salary, typical compensation packages can also include a clear bonus scheme, ESOP options, remote work, medical benefits, etc. It would be on you to identify the angles you can leverage on during your negotiations.
Tech hiring is difficult. Furthermore, there is no one-size fits all approach to attracting them to your company, it requires constant iterations to be effective. However, if done right, getting the right talent in would be your company's competitive edge and well worth all the effort put in.