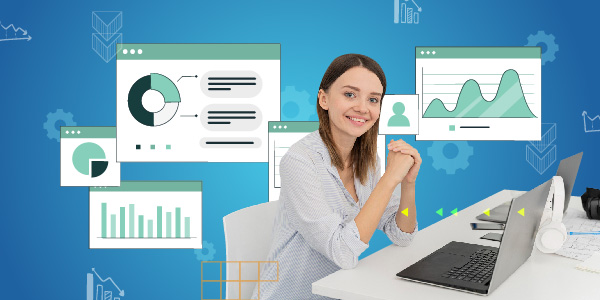 Data is the most valuable resource today. Data Scientists leverage data to derive insights and help organizations make better decisions. The work is challenging, and the responsibility is enormous. However, they get to drive critical business decisions; hence, the role is pivotal to any business. Therefore, you need to pay extra attention when writing a job description for a Data Scientist.
Here's a tried and tested template to help you hire the best talent.
Job Title
About the company
Job Summary
Responsibilities
Skills
Job Title of a Data Scientist
Organizations tend to use different titles for Data Scientists; some call them Data Architects, Data Mining Engineers, and even Machine Learning Engineers. Hence, you need to ensure that candidates can understand the job title. It is good to look for what titles your peers are using and use the same in your job description for a Data Scientist.
Job Summary of a Data Scientist
This role is associated with handling data but could also involve additional tasks. Sum up the entire Data Scientist job description in this section so the candidate gets a brief overview. It can help them decide if they are a suitable fit.
Know the difference between a Data Scientist vs Data Analyst to find the right candidate
Responsibilities of a Data Scientist
Here is the list of responsibilities you can add to your Data Scientist's job description.
Help analyze trends for better decision-making
Identify data sources and automate the collection processes
Discover trends and patterns by analyzing large amounts of information
Build predictive models and machine-learning algorithms
Combine models through ensemble modeling
Present information with the use of data visualization techniques
Propose solutions and strategies to overcome business challenges
Collaborate with teams like engineering and product development
Data Scientists usually work with a team of other Data Scientists and other departments regularly. They are also expected to follow relevant laws or guidelines governing the data. Make sure to include this in the JD.
Requirements of a Data Scientist
Data Scientists must have strong analytical minds and be math, statistics, and analysis experts. Additionally, skills for understanding data, critical thinking, and problem-solving are crucial. They should also be enthusiastic about research and machine learning.
They must be able to visualize results and convey complex facts understandably. A skilled Data Scientist will also have the ability to think critically and solve problems.
You can add the following must-haves to your Data Scientist's job description.
Proven Data Scientist or Data Analyst experience
Data mining experience
Knowledge of machine learning and operations research
Understanding of R, SQL, and Python
Understanding of Scala, Java, or C++ could be an asset
Experience using BI tools like Tableau and data frameworks like Hadoop
Analytical mind and business acumen
Problem-solving aptitude
Excellent communication and presentation skills
Degrees typically asked for this role include a Bachelor's in Computer Science, Engineering, or a relevant field.
Shortlyst presents an alternative to performing all your manual recruitment tasks. Now automate your hiring journey with AI-assisted features, smart filters, and team collaboration, all with a single hiring tool. Experience it for yourself