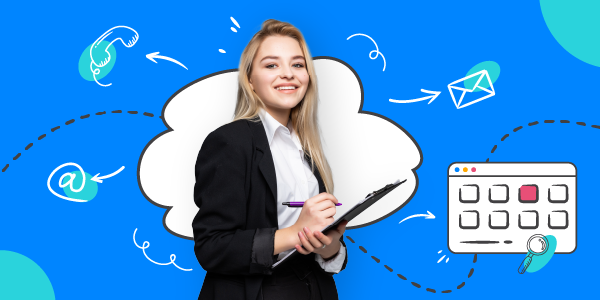 Personal Assistant, Office Manager, or Secretary – there are many different names for this profession today. Depending on who you work for, an Executive Assistant's Job Description is usually quite extensive and covers many different areas.
This post will dissect everything about an Executive Assistant's role.
What is An Executive Assistant?
The Executive Assistant supports key company executives in their Business As Usual, such as organizing their schedules and communications with internal and external stakeholders.
Their tasks include organizing emails and phone calls, preparing communications or documents, and coordinating meetings and travel arrangements.
Contrary to popular belief, their role is more than just providing administrative assistance for their bosses like CEO, President Director, and other high managerial positions. Sometimes they would have to prioritize phone calls and meetings, give business updates, and communicate on behalf of the executive that they support. This means understanding the business, remembering who the important contacts are, and the context to every communication.
Read more about CEO Job Description and Roles & Responsibilities
Duties & Responsibilities
Executives are busy with different tasks and meetings. A great Executive Assistant can reduce the amount of tasks, meetings, and communications that would otherwise muddle an executive's schedule. Hence, they would need the right skills to satisfy the role and responsibilities.
Although administrative and secretarial tasks are certainly part of the duties, there are some tasks that require more technical and analytical skills. The essential tasks of an Executive Assistant in their day-to-day include:
Manage, prioritize, and coordinate appointments and meetings
Write and edit emails, memos, and any other documents necessary
Plan and organize travel arrangements and business trips
Conduct minor accounting tasks
Prepare for meetings, conferences, and appointments, including the documents, vendors, locations, etc.
Represent the executive through phone calls, emails, and other means of communication
Send reminders when necessary
Comprehensive and accurate record keeping
Assist with translations when necessary
Receive and host clients or other key stakeholders
Prerequisite Skills and Qualifications
The prerequisites for becoming an Executive Assistant are as diverse as the tasks and the scope depends on the employer. Often a commercial apprenticeship and at least five years of relevant professional experience are sufficient. In other cases, one can gain the position through a promotion after they have performed well for years in another position.
Because Executive Assistants have to provide assistance for key executives, they have to be very organized, communicate empathetically, and work well under pressure.
Some business knowledge and analytical skills are also helpful for the role. An Executive Assistant should be able to understand how the business operates, know important events and remember key stakeholders in order to perform well in the role.
Executive Assistants are all-rounders who, as the right hand of a department head or management, should have various hard and soft skills. In-depth IT skills are sometimes required, including experience in using spreadsheet and presentation tools.
Here are some Executive Assistant skills & prerequisites that candidates should demonstrate to be a high-performer:
Experience in project management and/or secretarial services. Experience in human resources, public relations, or sales are a plus
Strong organizational skills and attention to detail
Verbal and written communication skills
Time management and ability to meet deadlines
Ability to multitask and work under pressure
Basic business and economics knowledge
Foreign language skills (English and at least one other language)
Analytical skills
Proactivity and creativity
Social skills
Read more about HRBP Roles & Responsibilities and Job Description
Read more about Project Manager Job Description and Role
As an assistant to the management, they exert a significant influence on the performance of the company. This means that they have a great deal of responsibility and have to coordinate many different tasks.
This role could be overwhelming for someone who cannot multitask or work under pressure, but you will definitely gain valuable experience from watching over the day-to-day of a key executive.
Studies and Training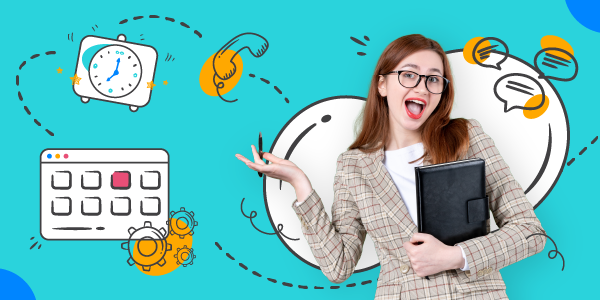 There are no explicit training requirements as an Executive Assistant. In many cases, a lateral entry and many years of professional experience can get you the role. However, a higher education program forms a solid foundation for the role and can make it easier for a candidate to be hired.
A degree in business administration is suitable for acquiring basic knowledge in management, law, and finance. Or perhaps a degree in communication science, in which you can gain extensive knowledge in public relations and presentations, can also form a reasonable basis for the job.
Any educational history related to project management, human resources, business acumen and communications are also applicable for the position. Other than that, Executive Assistants are mostly trained on the job.
Since the Executive Assistant position is quite a demanding one, it is rare that anyone gets hired directly after vocational training or studies. Many years of professional experience are required to be a qualified candidate.
With the appropriate experience, you can also become an Executive Assistant as a career move in a new industry. To successfully start as one, some experience in the following areas is helpful:
Management
Public Relations
Marketing
Administrative assistance
Human Resources
Salary
There are no fixed guidelines for the salary as an Executive Assistant. The pay depends on many different aspects, including the industry, level of experience, education, and geographic location.
Company size usually makes a difference in the salary they offer as well; smaller companies usually give smaller salaries than larger ones.
At the start, a new Executive Assistant can expect an annual salary of about US$42,000, while those with more professional experience will earn more.
With historical work experience, an employer might also try to match or increase your previous salary if they are open to lateral hiring, especially if you hold unique skills they are looking for.
Conclusion
We have established that the Executive Assistant position has an extensive list of responsibilities and required skills. The Executive Assistant role also requires candidates to have several years of work experience in related fields.
It is not an easy task to find the right Executive Assistant, and using AI recruiting software such as Shortlyst can help to simplify the talent sourcing process through its AI-powered recommendation and a vast talent data pool. 
Other features on Shortlyst can also help streamline the communication process between recruiters, hiring managers, and candidates. The software can automate candidate engagement across multiple platforms to expand your talent network without a hassle.