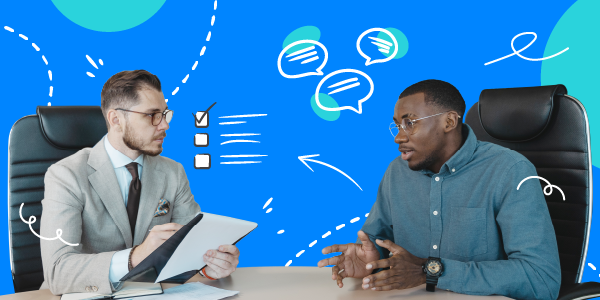 A good recruitment strategy increases the chance of success during hiring and subsequent selection process. Hence, it is crucial to understand the different types of recruitment strategies and opt for the most appropriate one for each case.
When we look for new employees to hire, we analyze the ideal candidate profile that will best suit the vacancy. However, we do not spend enough time understanding the best recruitment strategy to hire the best candidates, and the appropriate tools or software needed to make this process a success.
Below is a breakdown of the different recruitment approaches to help you better prioritize the best recruitment strategy that suits your needs.
Internal Recruitment
Internal recruitment is the process of filling job vacancies through a company's existing employees. This is suited for roles that require having an insider's view or some knowledge of the company. This recruitment strategy saves time, money, and resources, and encourages loyalty and a sense of progress for employees.
Here are the various types of internal recruitment that are commonly used today:
A. Referral Program
Considering that internal recruitment is one of the types that bet on the known, referral programs could not be left out. Employees who are already part of the organization have the opportunity to recommend other people they know that are related to the job search and sometimes get a commission fee in return if the referred candidate is successfully hired.
As the employee has an advantage of knowing the work culture and what the company looks for, they can suggest someone with the required professional skills and attributes to fill the vacancy.
B. The Talent Base
Companies can also look through the talent pool from their previous recruitment processes to fill a job vacancy. This goes without saying that maintaining your candidate database for every recruitment you have done is very important. It is an advantage that you have previously built a relationship with the candidate. You can directly contact these candidates and let them know you are interested in reconsidering them for another role.
C. Internal Promotion
A vacancy or job opportunity can be used as a form of motivation for existing employees if they are allowed to apply through an internal promotion system. Moving to another role within the same organization would allow employees to explore and learn other roles, and perhaps prevent burning out from one particular job.
D. Rehiring
If the vacancy is relevant to the profile of a former employee at your organization, contacting and offering them the possibility of returning to the company is also another type of internal recruitment.
External Recruitment
This recruitment strategy is needed when the company needs to fill a specific job position that can only be sought outside the company for several reasons, such as industry specialists, or other roles that require specific technical skills. Here are the most frequent means to implement an external recruitment strategy:
A. Headhunting
We need to apply a headhunting strategy when the profile you are looking for is in mid to senior level range, or specializes in something niche. Headhunting is a more sophisticated technique that is employed to reach the most qualified professionals.
B. Online Talent Search
The company publishes the job opportunity, whether it is through their career site or job portals, and filters candidates depending on whether or not they match the search criteria. This is one of the most common methods throughout the different types of recruitment.
C. Outsourcing
Outsourcing presents multiple benefits and conserves a lot of time. The company distances itself from the recruitment process and pays an external provider to cover all or parts of the process.
Mixed Recruitment
Within the types of recruitment, the mixed recruitment strategy combines internal and external methods to find the right candidate. The company opens the possibility for one employee to recommend another as well as enables the intake of employee resumes without any link to the organization.
Recruitment 2.0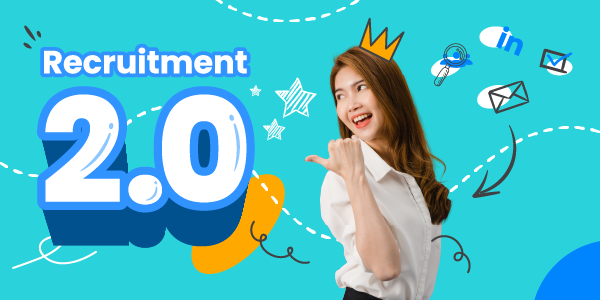 Recruitment 2.0 refers to the process that utilizes social networks to enhance a company's employer branding and find the best candidate to hire. These social platforms are not far from the one you usually use to connect with your friends. Platforms such as Facebook and LinkedIn can also be used for a company to advertise itself and connect with potential future hires.
This type of recruitment is the most modern and is promoted by advanced technologies, such as Big Data, Artificial Intelligence, and Automation. The emergence of these advanced technologies make the Recruitment 2.0 process way more efficient. Talent sourcing tools like Shortlyst combine these technologies, aggregates a vast database of professionals from different social platforms, and allows you to filter out the most relevant profiles within seconds using AI-powered filtering.
Moreover, Shortlyst also allows you to engage with candidates at scale with its integration to multiple platforms, such as LinkedIn, email, and other social media platforms. You won't need to approach candidates one by one anymore, you can build relationships with many candidates through an omnichannel with the click of a button.
This kind of recruitment software is pivotal for recruitment 2.0 as it provides everything a modern recruiter needs in one platform.
Although there are no definite factors to determine which type of recruitment is the best, there are things you need to consider when choosing a type of recruitment over another. Sometimes employers choose to carry out a combination of several of these types of recruitment. Of course, the process can also be changed and adjusted overtime. It really depends on what you currently need. Choose wisely and you will land the best talent for your job vacancy!