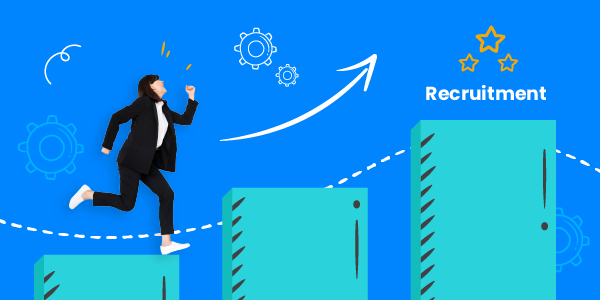 How to Set Up a Recruitment Process
The recruitment of employees describes the entire process of identifying talent needs, sourcing the right candidates and finally hiring new employees. Effective recruitment is rarely done by just one individual. It is a team effort involving all divisions across a company led by recruiting managers, who follow a well thought out process.
An effective recruitment process comes with the benefits of a quick hiring cycle and consistency in quality. It requires iterative planning and evaluations to keep itself relevant in the changing business environment.
What is a Recruitment Process?
The recruitment process is a series of steps set up by companies to acquire talents and fill up company positions. This process is initiated from manpower planning all the way to finally closing job vacancies with ready-fit candidates.
While there are variations used by different companies, the following steps laid out below are those most commonly implemented. Whether you are looking to improve your hiring efficiency or set up a new process for your business, the guide below can help you start on the right note.
Step By Step of a Recruitment Process
Determine Personnel Requirements for Recruiting
In order to create a robust hiring plan, you need to develop a good understanding of your business environment. The plan should address not only replacement hires, but also project future positions that need to be filled or changes in responsibilities of current roles.
One way to kick-start the planning cycle is simply to seek insights from people in your own company. There is great value in interviewing hiring managers on future developments of their departments. You can then cross reference their input with your organization chart to verify the hiring needs against the company budget.
All of these methods work well for small businesses and startups. As a company scales up their hiring volume, then statistical forecasting becomes more relevant. By taking into account other components such as trends, business cycles, or seasons, you can incorporate external factors to your plan.
The Job Description
Creating a clear, concise and welcoming job description is a critical step in the process. An effective job description should cover the key responsibilities of the role, core competency requirements and can even touch upon where applicants fit in the entire company and how they can contribute.
Job descriptions are your first mode of communication to potential candidates. Therefore a well written job description can attract the right talent to your organization.
Sourcing Candidates
This is the step that often takes up most of a recruiter's time, but investing effort here tends to lead to better outcomes later down the road. While there are several sourcing options available for recruitment, each one is suited for different types of hires.
Considering the type of hire that you are looking for, you might want to set up a systematic system on determining the proper channel that ensures the optimum hire. If you are pressed for time, then a quick test to survey the talent available in your market would be to use an AI-based talent search engine tool.
With a talent search engine, you can specify your requirements and the engine would quickly screen through millions of professional profiles to give you a list of recommended passive candidates. This can help you save time in sourcing the right candidates across different backgrounds.
More powerful tools can even help you reach out to these candidates in an automated manner across multiple platforms such as social media, emails etc. Shortlyst sourcing tool would be an example of talent search engines available in the market that is ready to use off-the-shelf.
Regardless of the sourcing channel you use, having a strong start in pipelining candidates will surely minimize hiring time and improve quality. However, there is always a limit to how much you can learn of an individual from their online presence and resume. That is why it is standard practice to have a series of candidate interviews to really get to know them and verify their fit in your company.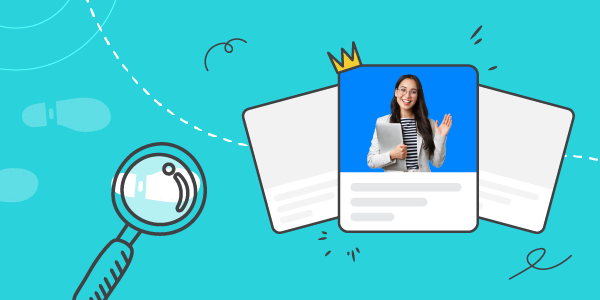 Interviews
After you have shortlisted your first cut of prospective candidates, it is not uncommon for that list to be pretty long. You would want to get to know these candidates a little more without expending too much time and effort just yet.
Usually this is resolved by inviting them to a quick phone interview. In order to ensure that both your time and the candidates' are used effectively, it is always advisable to prepare a list of critical questions to see if they are a fit to your company.
For those that have passed through your phone interview, it is time to meet them in person. In order to ensure that candidates have a great experience applying to your company and remain engaged, we recommend that you maintain transparency on the interview process with them. Communicate to them how many steps would be involved and who they would be meeting with, and be sure to do follow ups regardless of the interview outcome.
Assessment
If you would like to take the screening process a step further, then conducting assessments can help to further narrow down your search.
This is a personnel selection process in which a committee selects the best candidate or candidates from all applicants after coping with various tasks.
These tasks usually include introductions, stress presentations, tasks under time pressure, group discussions, role-plays, IQ tests, individual interviews, and essays.
The decision to rely on assessments is completely optional, and should be reserved for certain types of hires where appropriate.
Making an Offer
Once you have found that perfect-fit talent, then it's time to make an offer. This stage is also a vital part of the recruitment process because even if you are keen on having him/her to join the company, the reverse may not necessarily be true.
According to a study by Mckinsey, 59% of highly qualified talents are currently juggling multiple offers. So it is up to you to ensure that your company is the one the candidate wants to work for.
Having knowledge of the salary trends across different functions can help to draft an appealing offer to the candidate. A strong employer branding also goes a long way in influencing candidate decisions.
When you enter into the negotiation process, being flexible and open minded can help you find the right angle to secure the talent.
Onboarding your new hire
Once you have hired the new employee, onboarding them begins immediately when the contract is signed.
It is important to keep in touch from the application process to the first day of work and familiarize the newcomer with their responsibilities, the group of colleagues, and the corporate culture through a structured induction plan.
This will create a welcoming experience for them and quickly set them up for success as they join your company.
Setting up a good recruitment process will largely depend on measurable recruitment metrics. Applying a system that has been designed to create a feedback cycle of tracking and improvement will be one of the keys in increasing the company's hiring quality and long term performance.