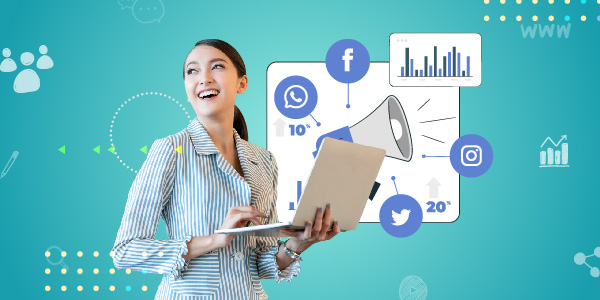 With businesses starting to give more importance to online presence, the role of digital marketing is gaining importance. However, with increasing demand, the market is rife with people who 'call' themselves digital marketers. Hence, sourcing the right candidate goes beyond a basic 'position open' ad.
The first thing you must do is create a detailed job description (JD) for a Digital Marketing Specialist. It should define your requirements and roles and responsibilities. Without this, the candidate might not know your expectations and you might end up interviewing a less or overqualified candidate. This could add to the time-to-hire.
Here's a guide to creating a Digital Marketing Specialist job description.
Job Title of a Digital Marketing Specialist
The job title is an essential part of the JD. Many candidates don't even read the job description if the title does not match their skills. Hence, the title should give a clear idea of what you need.
For instance, the title Digital Marketing Specialist brings with it an expectation of having a 360-degree knowledge of digital marketing. But suppose you need someone with a specific focus, you can be more precise, like a Digital Marketing Specialist – Content and SEO Expert or even add a category like Digital Marketing Specialist – Health Care or Hospitality to your job description.
Responsibilities of a Digital Marketing Specialist
The typical expectation from Digital Marketing Specialists is that they will develop innovative strategies to promote the business, brands, products, and services. They are expected to know and use all marketing tools and techniques to promote the business via SEO, PPC or social media.
Here's a typical list of responsibilities your Digital Marketing Specialist job description should cover:
Identifying trends and insights
Allocating investments for marketing
Plan and direct marketing campaigns
Managing and maintaining an organization's website, considering best practices
Optimizing content for digital platforms
Working with various content formats such as blogs, videos, audio podcasts
Tracking website traffic
Implementing and analyzing performance metrics
Measuring and assessing goals for ROI
Providing internal reports regularly
Executing new and creative ideas
Copywriters are critical to a digital marketing campaign. Read more about their job description here
Requirements of a Digital Marketing Specialist
The most commonly asked-for degrees in a digital marketing specialist's job description is a Bachelor's degree in Marketing, Business, English, or similar fields. Also, Digital Marketing is ever-evolving and requires an ongoing drive to learn. You could be specific and ask for a Google certification or other certifications in the job description for Digital Marketing Specialist.
Not so much for freshers, but those with experience should have the following:
Understanding of the audience pulse
Understanding of the workings of digital platforms
Strong creative and storytelling skills, and an eye for details
Exceptional communication and organizational skills
Ability to conceptualize the presentation of facts and ideas
Ability to evaluate success by setting key performance indicators, monitoring statistics, audience feedback and participation
A Digital Marketing Specialist's job description should have the above basic requirements, as these are vital for this role. You can even add more based on your requirements, like a publishing network or strong IT background.
Shortlyst, with its exhaustive database of over 650 million professionals helps you source the perfect candidate for your requirements. The AI assists you in filtering the candidates and finding their preferred mode of contact to enable faster reach outs and reduced time-to-hire.