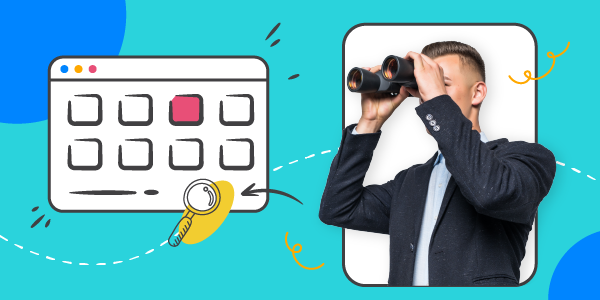 As the global competition for talents intensifies, taking a reactive hiring approach may no longer be effective. Whether you work in a budding startup or an established corporation, it would not be surprising if finding the ideal hire gets more challenging. However, this does not necessarily have to be the case.
By taking a more active approach to hiring and developing a recruitment plan, you can ensure stable access to fit talents whenever you need them. A proper recruitment plan also comes with the benefits of minimizing potential recruitment errors, reducing cost per hire, and most importantly, stimulating better quality hires.
Now that you are familiar with the benefits of a recruitment plan, we can dive into what is a good recruitment plan and how to create one.
What is a Recruitment Plan?
A recruitment plan is a playbook that aligns who and how you want to hire with the company objectives.
The planning cycle is often laid out a year in advance. It necessitates a keen understanding of your business, which is then translated to a comprehensive plan that includes hiring calendar, budgeting, sourcing channel and screening process amongst other things.
While it may seem daunting to create a robust plan, we have broken it down to 5 actionable steps below to help you get started.
Analyze skill gaps today to plan hirings for tomorrow
This stage is very critical in terms of kick starting a recruitment plan. It sets forward the basis for your decision on who and when to hire. The key questions to consider are what skill gaps exist today in your current organization and how would this evolve in the future business environment.
As this is the first touchpoint to align your recruitment efforts with the business goals, it is advisable that you involve colleagues from other departments to identify areas of talent shortage. Compile their inputs in a structured manner, taking into considerations potential churns, expected promotions and additional headcount needed for new projects.
Set your recruitment targets with a hiring calendar
Once you are already equipped with the necessary information, it is time to prioritize and estimate which departments would need new talents and when. Taking into consideration budgetary constraints, you should aim to create a hiring calendar that addresses the most critical skill gaps first and promote business sustainability.
A hiring calendar is typically set up to project positions to fill a year in advance, broken down into quarterly targets. This is because it can take up to a full quarter to realize a filled position from when you start sourcing to the new employee's first day.
Your hiring calendar should include quarterly targets of head counts per department and a timeline when the hiring rounds will begin. Other accompanying details for your hiring calendar can also include the following:
Sourcing channels
Interview stages
Recruiter assignment
Associated hiring managers
etc.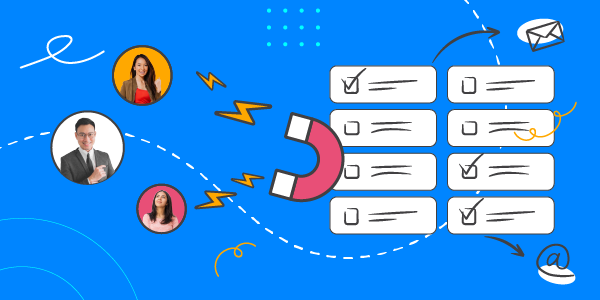 Determine additional resources you would need
After determining who and when to hire, the next question to ask is how. When your recruiting cycle starts, you may be faced with overwhelming problems if the process is not managed properly. We have scouted the market to recommend 3 of the most commonly used tools available at your disposal.
Application Tracking System (ATS): This is software developed to manage and track your candidates as they progress through your hiring process. As your hiring needs scales up, it becomes harder to track candidate progress, conduct timely follow ups and coordinate with your team. This is where ATS can help you maintain oversight and keep your team working effectively to achieve your targets.
Online Job Boards: There are a long list of job boards available in the market to cater to different types of candidate profiles. They function very well as a sourcing channel to attract low to mid level active candidates. 
Talent Search Engines: This is a trending tool in the market if you want to look for mid to senior level hires. They aggregate candidate profiles across multiple online sources and build search functionalities so that you can instantly look up ideal passive candidates instantly. One example is Shortlyst, our

search engine tool

is based on a database of over 550M global professional profiles. Furthermore, the act of forming initial connections with your ideal hires can also be automated efficiently on Shortlyst.
When developing your recruitment plan, investing in these resources can be the difference between achieving your target or not. Careful considerations on the type of profiles you are hiring and scale should be the basis as to when these investments can deliver the best results.
Establishing an online presence
Nowadays, there is a growing number of candidates that would do in depth research on where they apply. They are looking for places that not only provide a good launchpad for their career, but also a cultural fit to their personal values.
In order to attract the best talents, it is imperative to build a strong digital presence that can give an insight on what life is like in your company.
Your recruitment plan should include initiatives to build your employer branding. This can come in the form of engaging content on social media, hosting seminars and so on.
Build a budget
After you have a complete view on factors that can impact your cost to hire, it is time to allocate a budget for the year. Broadly speaking, you can take either a top-down or bottom-up approach when setting your budget.
The top-down approach would be to start with a cost projection based on previous year's average cost to hire and then distribute the funds to each role.
The bottom-up approach would be to estimate the amount of resources needed to close each position and sum them up to an overall total spend.
Whichever method you choose to employ, we recommend to incorporate the following into your budget:
Job board expenses
Event hiring expenses (i.e. job fairs, campus hiring)
Third party screening assessments
Travel expenses (especially if you require in-person interviews)
Employer branding expenses
Recruiter remuneration
Technology investments
By following these tips, you can develop a solid recruitment plan to close the year strong. However, no plan is ever perfect from the start. As the business grows and evolves, so should the recruitment plan. After all, there is always room for improvement.
The best way to increase the output of a recruitment plan is to apply key metrics to measure your recruiting effectiveness. Constantly review your plan against these metrics and make adjustments where necessary.
Invest time on your planning. As when it's done well, you can expect great results in a surprisingly short time.