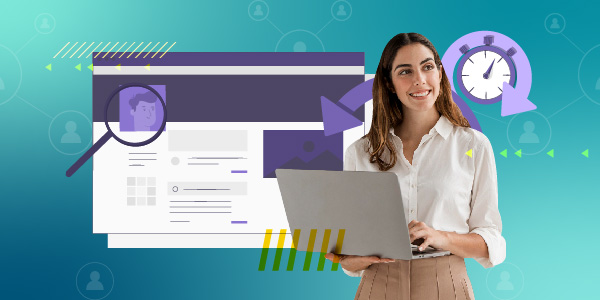 Amongst the various metrics important to the hiring manager is Time to Fill (TTF). It can be defined as the time between the day you post a job opening to the time it is filled. It is considered a key metric in recruitment circles, as it measures how quickly an organization can find, attract, and hire the right talent.
TTF is a critical factor that impacts your recruitment process in several ways:
A longer TTF adds to the expenses
The longer a position remains unfilled, the more resources recruiters will have to allocate to filling it. It includes advertising costs, job portal fees, agency fees, and internal HR team time. All this ultimately adds to the recruitment costs. Conversely, a shorter TTF means recruiters spend less time and resources trying to fill the position. It can result in cost savings for the organization.
TTF can also impact the quality of hires. Organizations may be tempted to hire a less-qualified candidate in a rush to fill a position. Also, a lengthy TTF can result in losing top candidates who accept offers elsewhere. Thus, hiring the wrong candidate can lead to additional recruitment costs as the position needs to be filled again.
Stretched TTF causes a decrease in productivity
A longer TTF results in decreased productivity, as the vacant position may cause work to pile up. It can also add to the burden of other employees. It leads to reduced morale and burnout, potentially resulting in revenue loss.
A vacant position can cause delays in project completion or delivery of products and services. This can harm the organization's reputation and customer satisfaction. It can also cause reduced team cohesion, as the remaining members may not clearly understand who is responsible for which tasks. This lack of cohesion can make it challenging to achieve team goals.
A lengthy TTF can also create a sense of uncertainty and instability, which can negatively impact employee engagement.
Compare Time to Fill vs Time to Hire and choose the right time-based recruitment metric for your team
A longer TTF negatively affects the brand image
A long TTF may suggest to potential applicants that your organization is slow, inefficient, or uninterested in hiring quality candidates. This discourages candidates from applying for future job openings and may impact your ability to attract top talent.
The loss in productivity due to increased TTF can cause delays and issues in service and product delivery and lead to poor customer service. It creates a negative perception of the organization among customers, which harms the brand image.
It is, therefore, necessary to track your TTF. Removing bottlenecks and streamlining your recruitment process can help you to reduce it significantly. By doing this, you can reduce costs, attract the best talent, and increase productivity and organization value. All this helps increase the organization's profitability.