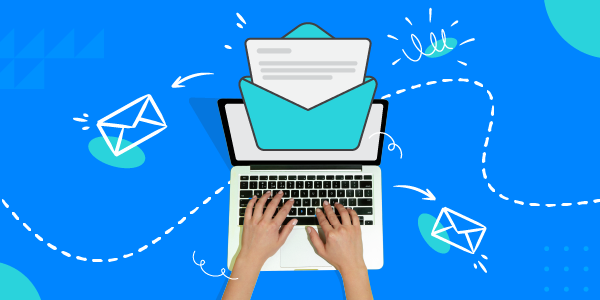 In the process of applying to a unique opportunity, perhaps for a job position or a graduate school program, I'm sure you have heard about the famous letters of recommendation. This article serves to answer any question you may have about letters of recommendation and some tips on how to write them.
What is a Letter of Recommendation?
It is a formal writing that describes a person's qualifications and skills related to work or education. It is usually written to hiring managers or school admissions officers who decide whether to employ or admit the candidate.
Every unique opportunity typically has its own specific requirements for the letter of recommendation, hence you need to double check with the employer or institution and make sure to include all the required items.
In general, a letter of recommendation discusses the qualities and capabilities that make the candidate a good fit for the opportunity.
While reference letters also discuss similar things, letters of recommendation are addressed to a specific recipient and are catered to the requirements of a unique opportunity. Reference letters are just a general commendation of a person's character and skills.
The main purpose of a letter of recommendation is to highlight and validate the person's positive attributes by someone that has a close relationship to the candidate and can vouch for his or her previous performance.
They are especially popular for applying to a job vacancy, but are also often used for promotions, doctorates, scholarships, degree programs, semesters abroad, or internships.
Who can Give You a Letter of Recommendation?
It depends on the use case for your letter of recommendation, but you want to choose the best letter writer and someone who can speak directly to the quality of your work and performance.
As mentioned previously, the purpose of the letter could range from a given job position or a program in an institution, so you could request it from your previous teachers, direct boss, directors, company owners, or the human resources department.
It may even be from a co-worker, but it depends on your position and role in the company. Ideally, it should come from someone who:
Is familiar with your work and can say positive things about the experience
Is in a position of authority or has a reputation that will mean something to the employer or admissions officer
Has the time to really write an impressive letter that could wow employers and admissions officers
Sometimes personal letters of recommendation are also requested from people who know you outside the workplace, and this is so that the decision makers can get more information about you, both personally and professionally.
Before telling the employer or admissions officer who the letter writer will be, make sure to communicate well with the writer, so it won't come as a surprise to them. Make sure to also point out the requirements and purpose of the letter of recommendation, so that the writer knows the appropriate qualifications and attributes to highlight in the letter.
If allowed by the writer and institution, you can proofread the letter of recommendation and request any changes where necessary.
How to Make a Personal Letter of Recommendation
Since it is a formal document, we recommend you to write the letter of recommendation following the general format. It can vary according to the opportunity and the writer, but it usually follows a structure.
A good personal letter of recommendation should explain the relationship between the writer and the candidate, i.e. how long you have met them, what kind of relationship you have with them, their most outstanding qualities, and more.
It should also contain the writer's contact details so that the receiver can contact them should they need to corroborate the information provided or clarify some details in the letter. These are some of the information that a personal letter of recommendation must carry:
Place and date it was written
Recipient; if you do not know, you can write "To whom it may concern"
Clarify how you know the candidate, for how long and what relationship you have
Most outstanding qualities and skills
The objective of the letter
Closing of thanks
Signature and full name
Contact information (email and or phone number)
Tips on Writing the Letter of Recommendation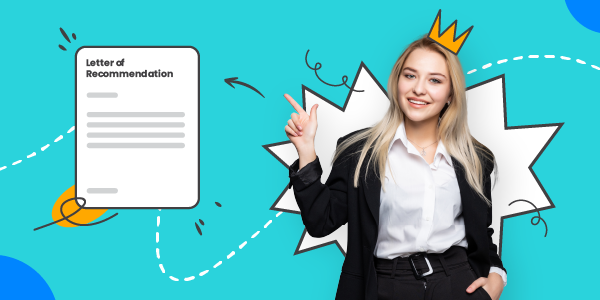 If you are the one writing a letter of recommendation for an employee, colleague, or student, you should ask the requester or institution for any guidelines and requirements for this letter. 
They should be able to tell you the most important qualifications or skills for the job or academic program that need to be highlighted.
Some employers or institutions require a specific format for the letter; if they don't, you can review letter of recommendation samples. You can adjust it to your liking, but be sure to include the requirements necessary for the letter.
Here are some letter of recommendation samples that could be of help.
Letter of Recommendation Sample – 1
"[Address]
[Date]
To Whom It May Concern,
I hereby extend my personal recommendation to [Full name of the recommended], who, throughout the [Number] years of knowing each other, has shown himself to be an integral, responsible and hardworking person.
For all the above, I consider him a great person worthy of trust and with the aptitude and ability to face any responsibility that is left in his charge. I can also assure you that he is a person with impeccable ethics.
Without further ad hoc granted, I reiterate my sincerest recommendation for the purposes that [Name of company or workplace] deems appropriate.
Kind regards,
[Full name and signature of recommender]
[Title]
[Company Name]
[Phone Number]
[Email]"
Letter of Recommendation Sample – 2
"[Name]
[Address]
[Phone Number]
[Email]
[Date]
Dear [First and Last Name],

It's my absolute pleasure to recommend [Name] for [position] with [Company]. [Name] and I [Relationship] at [Company] for [Length of time].

I thoroughly enjoyed my time working with [Name] and came to know [Him/her/them] as a truly valuable asset to our team. [He is/She is/They are] honest, dependable, and incredibly hardworking. Beyond that, [He is/she is/they are] an impressive [Soft skill] who is able to [result].
[His/her/their] knowledge of [Specific subject] and expertise in [Specific subject] was a huge advantage to our entire office. [He/she/they] put this skill set to work in order to [Specific achievement].

Along with [His/her/their] undeniable talent, [Name] has always been an absolute joy to work with. [He is/she is/they are] a true team player, and always foster[s] positive discussions and bring[s] the best out of other employees.
Without a doubt, I confidently recommend [Name] to join your team at [Company]. As a dedicated and knowledgeable employee and an all-around great person, I know that [He/she/they] will be a beneficial addition to your organization.
Please feel free to contact me at 0811-123-4567 if you want to discuss [Name] 's qualifications and experience further. I'd be happy to expand on my recommendation.
Best wishes,
[Your Name]
[Title]
[Company Name]"
Letter of Recommendation Sample – 3
"[Name]
[Title]
[Company Name]
[Company Street Address]
[Phone Number]
[Email]
[Date]
Dear [Hiring Manager's Name],
I am more than pleased to have the opportunity to recommend [Name of Applicant] for the role of [Target Position] at [Target Company]. I was honored to work alongside [Applicant] for [X years] at [Your Company Name]. [Applicant] was always an outstanding member of our team, and I have always been impressed by his professionalism and admirable personal qualities.
As [Previous Position], [Applicant] demonstrated his [2-3 DETAILED skills, experiences, or traits relevant to target position]. In particular, [Example 1 proving aforementioned qualities]. Moreover, [Example 2].
In addition to [Applicant's] impressive portfolio of professional accomplishments, he has one of the best personalities I have ever had the joy of working with. He is a [2-3 Positive personality trait] who [Add example demonstrating those traits].
I wholeheartedly recommend [Applicant] for this position. I am confident he will become an invaluable addition to your team. Please feel free to contact me if you have any questions regarding his character or past work.
Sincerely,
[Your Signature]
[Your Name]