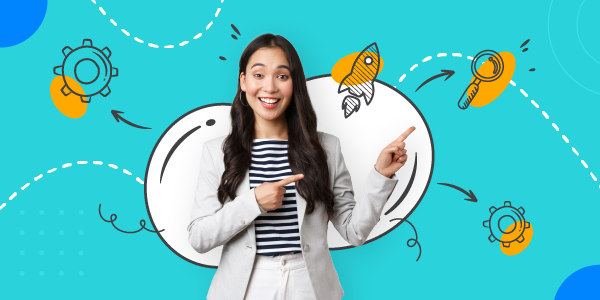 "Second-in-command", "right hand man", "CEO's other half" are terms often associated with a Chief Operating Officer (COO). When you re-examine these overly broad terms, a question that pops in your mind may be… "So what exactly does a COO do?"
In our opinion it would simply be that there is not one definite role of a COO. The aforementioned titles attached to a COO signals to that of a partner for the CEO, and that is exactly what a COO should be.
While most job positions are defined based on their respective function, the role of a COO is unique in relation to the CEO they work with.
In this article, we will go through COO duties and different archetypes of COO suited for different situations.
Role of a COO
The Chief Operating Officer's responsibility is to ensure that the day-to-day operations of the company run smoothly. He/she monitors the objectives and makes sure that all systems, departments, and parts of the production chain are working cohesively to realize the vision set by senior management.
In relation to the CEO, a COO's role may take various forms. A COO may be positioned to ensure proper execution of strategic initiatives. They can be set up to compliment the skill sets of the CEO or even be groomed as the next successor.
Sometimes, an executive COO is also placed as a mentor for CEOs of emerging companies. Whatever role the COO plays, a common success factor would be a strong sense of trust and respect between COO and CEO.
COO Responsibilities
While detailed description of day-to-day work would differ from COO to COO, we have listed some of the typical responsibilities a COO might have:
Solve day-to-day problems: make decisions and solve business-related problems.
Oversee execution of strategic initiatives: the COO is in charge of supervising the tasks in the short and medium term, as established in the business plan.
Coordination of departments: the COO coordinates the teams or departments to ensure that the objectives are achieved jointly.
Analyze company business and process performance with the intention of continuous improvement.
Facilitate the development of company policies and processes with the HRBP.
Read more about an HRBP's Roles & Responsibilities
6 different types of COO Duties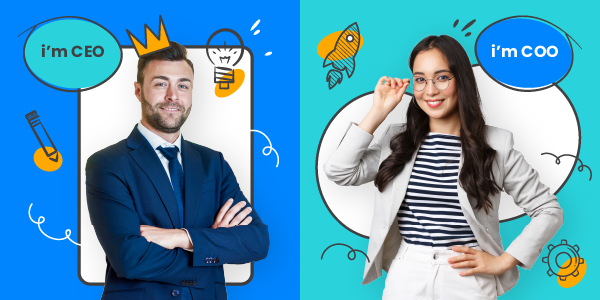 As the role of a Chief Operating Officer is dependent on the needs of the CEO they work with, we can study their intentions behind hiring COOs to derive different types of COOs. There are 6 different reasons to hire COOs, which in turn leads to 6 different types of COOs. Furthermore these reasons may not necessarily be mutually exclusive, and so some COOs may wear multiple hats in the company.
Co-leader
Some CEOs work best with a partner next to him/her. The COO occupying this position is someone who acts as a thought partner to the CEO and given high authority rights to make decisions for the company. For this relationship to work, both individuals need to have a high degree of trust and respect for each other.
Successor
As the COO is second only to the CEO, sometimes they are also being groomed to be the future CEO of the company. Here, the veteran CEO will dedicate more of their time in mentoring the COO on the ins and outs of the company, preparing him/her for the challenges to come.
Mentor
For CEO/ Founders in a high growth company, they usually do not have extensive years of experience in managing organizations with a high head count. As the company size increases, so does the complexity in managing it. A veteran COO with years of experience in larger organizations can bring in professional advice and mentorship to the less experienced CEO. The role of the COO here is needed only until the CEO is well equipped to manage the growing company and may be removed or repurposed when the objective is met.
Executor
In complex organizations where the needs of internal operations are aplenty, the CEO would not be able to oversee everything alone. Hence, the COO is hired to shoulder some of the burden in the shape of realizing the CEO's vision. While the CEO may dedicate more time in formulating strategies and managing external stakeholders, the COO is tasked to manage the internal operations of the company. Here their main focus is ensuring business processes are running smoothly and delivering impactful results on a day to day or month to month basis.
Transformation Officer
There are times where companies are undergoing massive changes such as rapid growth, organizational realignment or turnaround. In these types of situations legacy processes may have to be abandoned and new ways of working adopted. Hence, the COO would need to embody the center of change and be given a high level of authority to enact such changes.
Complementary Partner
In cases where the CEO is lacking in critical skills of experience, a COO is hired to plug the skill gap. Here, the COO becomes a close advisor to the CEO, especially in matters unfamiliar to him/her.
Read more about a CEO's Job Description
Key to being a successful COO
Regardless of the type of COOs being hired, there are several common qualities that make them successful in what they do.
As second to only the CEO, COOs need to be able to believe in their CEO. This is because the level of influence and authority that the COO has can lead to large business disruption if both parties are not in sync. Apart from trust, COOs who have an eye for detail and a great communicator will allow them to reliably realize the CEO's vision.
Shortlyst's sourcing tool for recruiters can help find the right candidate for your organization using? Start for free now!