"3X Partners increased their Return on Time by 10x since using Shortlyst"

"Shortlyst's product was far superior to the tools we were using with a better value. Rarely do you get a product that's vastly better and cheaper. "
Success metrics with Shortlyst AI
Faster in profile mapping
Faster in profile mapping
Similar to many other recruitment firms, 3X Partners is facing some challenges due to the competitive talent landscape in Australia and across the world. They were already using a range of software tools to assist with sourcing & outreach, however those were very expensive and limited in functionality.
One of the foremost issues is the substantial manual labor required to cleanse data post-import into their Applicant Tracking System (ATS). This inefficiency not only consumes valuable time and resources but also hampers the overall recruitment process. 3X Partners is striving to enhance their sourcing capability to identify and attract top talent more efficiently, enabling them to stay competitive in a fast-paced job market.
There's the pressing need to scale the outreach and automation efforts for a firm that focus on hiring the mid and senior-level technology people such as 3X Partners, ensuring that they can engage with a broader pool of candidates and maintain a personalized and efficient recruitment process.

"With Shortlyst, we can map talent pools 10x faster and with much richer data, manual data cleansing is no longer required. We can also shortlist and outreach significantly faster. Huge efficiency gains which improves our return on time."
The exchange between Shortlyst and their ATS provider, JobAdder, significantly streamlined the company's workflows. Within a mere two-week timeframe, they successfully mapped their niche market both within the country and internationally. This accomplishment, which would have been a daunting task with alternative tools, became feasible due to the user-friendly interface and seamless integration between Shortlyst and JobAdder.
Notably, they efficiently bulk imported a staggering 20,000 candidates, ensuring that all these candidates were not only imported but also enriched with valuable data. This success allows them to seamlessly transition to the next crucial step in their recruitment process: outreach.

"Shortlyst is the best for search functionality, data accuracy, and integration with ATS (JobAdder). Bulk importing is much more advantageous than 1:1 importing. There is also sequential outreach. Even reporting has become useful for understanding what type of messaging gets better results."
Shortlyst lets them import in bulk (1000s profiles) at one time, using only 3 clicks, whereas other tools available, which are far more expensive and not as good, only allow them to import one by one or 4 clicks for each profile. The physical cost savings have been replacing 2 or 3 other software licenses across the team which has been over $20,000 per year.

"ATS growth in September was 20,000 candidates. Our time to Shortlyst and time to fill have improved. Manual labor has been automated, meaning we can do more with less people. The sourcing and outreach efficiency gains are immense."
Overall, the time spent in manual migration of candidate profiles can now be spent in higher value activities such as delivery or calling candidates rather than administrative work. Ability to provide clients with data insights to inform their decisions.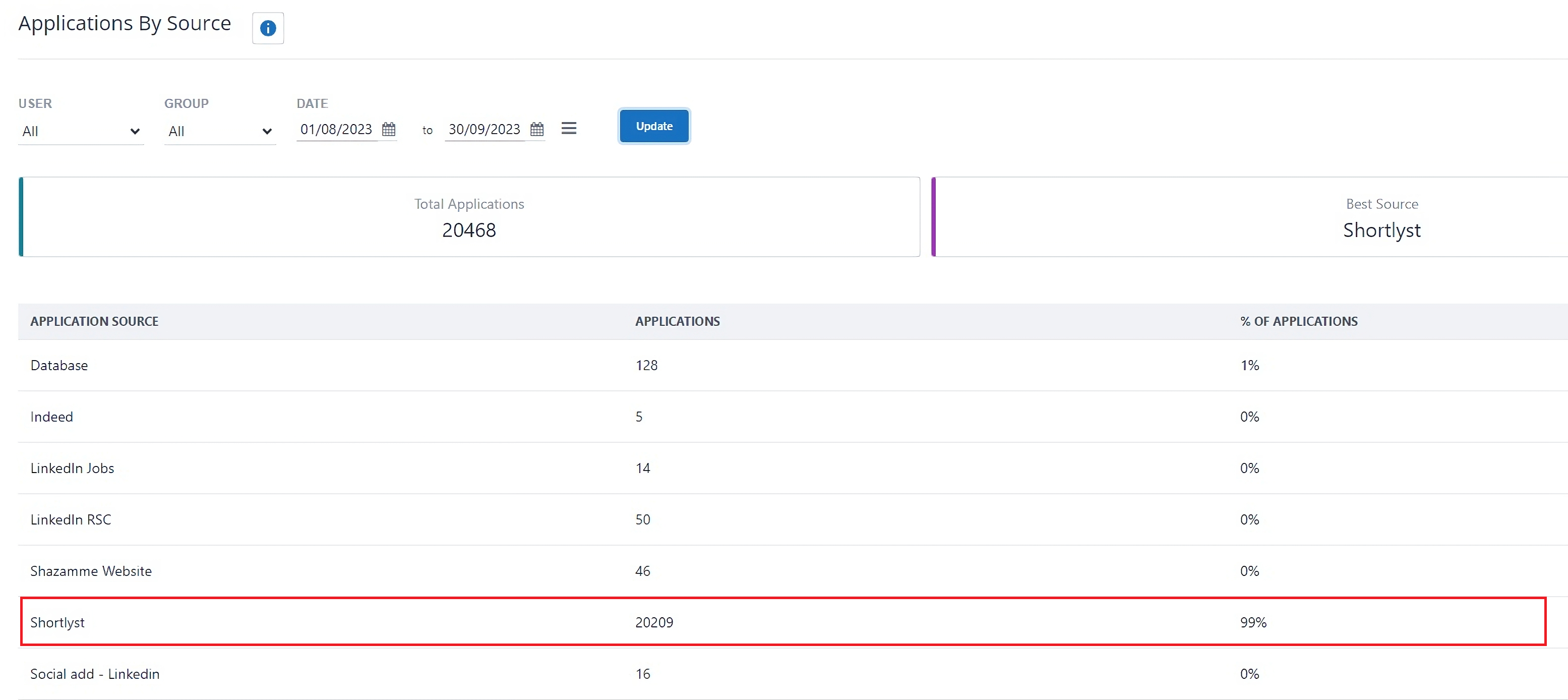 Get started with Shortlyst today
Get started with Shortlyst today
Join top recruiting teams that closed
more positions with Shortlyst
Start your free trial today, no credit card required


Reduction in cost-to-hire

Reduction in time-to-hire