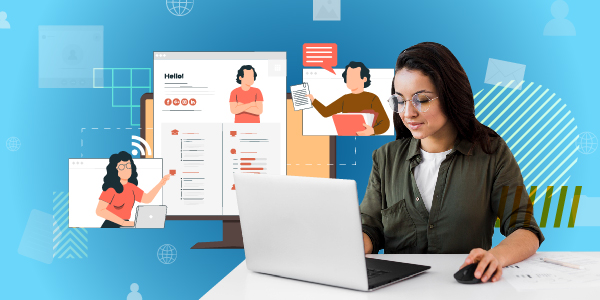 Last year showed specific changes in the hiring and working system due to the post-covid situation. The new normal work practice obviously can't be rejected by any business sector. Remote and hybrid work, formerly used to stop the pandemic from spreading, is now indeed a trend and even a requirement put forth by many candidates in job seeking. Inflation, interest levels, job locations, and other factors can also quickly become a potential challenge in finding the best candidates for your company. In this article, let's discuss more about the challenges and their possible solutions.
Potential Challenges that Might Occur in the 2023 Hiring Process
• High Demand for Hybrid/Remote Work Systems Due to Shifting Demographics
The changing workforce demographics are another factor making this a challenge for recruiters. To overcome this change, many candidates decide on hybrid or remote job opportunities that allow them to work with companies within and outside of their hometowns.
• Battle a Lengthy Hiring Process
Lengthy hiring processes and ghosting has become commonplace. Is your company ready to avoid this so that the best candidates will maintain interest in the company?
• High Rate of Resignation
Many workers leave their jobs because they seek a welcoming and comfortable work environment. Some workers choose to hunt for more job opportunities since inflation also has an impact on their financial situation.
• A Narrow Job Requirement
Too specific requirements can be a barrier to finding the best candidates. Companies must look for solutions by replacing the traditional recruitment system with a more modern one to reach and attract the attention of the desired candidates.
• The Possibility of High Demand for New Graduates
In 2022, more and more employers are looking to recruit new graduates. They think new graduates are more adaptive, flexible, and have fresh perspectives. Therefore, your company must also develop a strategy to attract them.
What Can Be Done to Get Around The Challenges?
Losing the opportunity to hire the most outstanding candidate would surely be a bad idea. So, to take steps in fighting this challenging battle, you can try the following strategies.
• Offer Flexible Working Schedules
Flexibility in the form of working in a hybrid or remote system is one of the keys to attracting candidates. This option is highly considered one of the significant post-pandemic impacts on the workforce. Many companies have implemented a hybrid work system because making employees come to the office five days a week is quite difficult. Additionally, this approach allows companies to connect with talented candidates worldwide.
• Quick Action During The Hiring Process
Recruiters ghosting candidates is a common issue. This may cause the applicant's interest in the company to decrease. Make an effort to communicate better while delivering updates on the hiring process.
• Commitment to Diversity
Candidates consider diversity while choosing a company to prevent unpleasant situations at work. In reality, opportunities to compete in a job will only be possible with diversity and inclusivity. After all, candidates would seek a company that can offer them chances to enhance their careers.
An intense competition for the best candidates should be fine if the company is ready with its weapons. That is why Shortlyst is here to support your company in preventing and resolving issues in the hiring process. Shortlyst's AI-Powered search can help you widen the number of candidates reached by clicking its 15+ smarts filters and connect you with the perfect candidate with the right skill set. You can also easily manage all your hiring activities from one place with Shortlyst Built-in CRM feature.