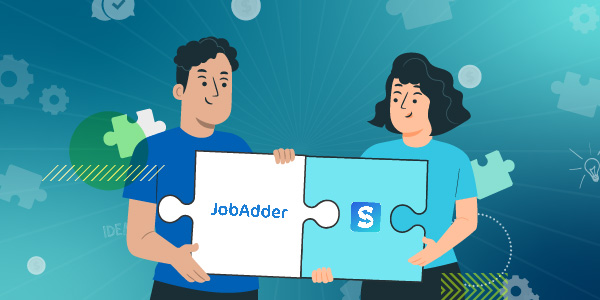 JobAdder is a cloud-based recruitment management system that is widely used in HR across industries. It helps streamline the hiring process and reduce challenges for everyday Human Resource operations.
JobAdder offers the following benefits to organizations-
Efficiently Track Candidates
JobAdder offers a central platform to manage job postings, receive applications, and track candidates. It makes managing and organizing candidate data and communication easy, thereby saving time and improving efficiency.
Easy Integration
You can easily integrate the software with multiple job boards, social media, and career websites. This enables employers to reach and attract top talent. You can also integrate it with other payroll and onboarding software, among other HR tools.
Collaborate and Communicate
You can easily collaborate and coordinate with different teams involved in the hiring process. It helps sort the profiles, interview schedules, and the feedback received. This reduces reliance on email and other forms of communication.
Customize Workflows
JobAdder allows organizations to create custom workflows tailored to their specific recruitment processes. This flexibility enables recruiters to define stages, automate tasks, and set reminders, ensuring a consistent and efficient hiring process across the organization.
Understand Recruitment Marketing Automation better to help drive efficiency to your hiring process
Easy Reporting and Analytics
You can easily get access to metrics such as time-to-hire and applicant demographics. This helps you evaluate the effectiveness of the hiring strategies and make data-driven decisions.
Mobile Accessibility
JobAdder can be accessed on mobile devices, thus making it easy for hiring managers to manage the hiring process on the go. This enhances flexibility and responsiveness.
Candidate Relationship Management (CRM)
JobAdder enables recruiters to build and maintain a pool of potential candidates. You can track interactions, store candidate profiles, and engage with candidates for future job opportunities, thus reducing hiring efforts in the future.
Secure Data
The software adheres to the relevant data protection regulations, such as GDPR, and leverages feature such as user permissions, data encryption, and secure storage to protect sensitive information.
Step to Integrate JobAdder with Shortlyst
Integrating Shortlyst with Job Adder is very simple. You can go about it in the following manner.
Step 1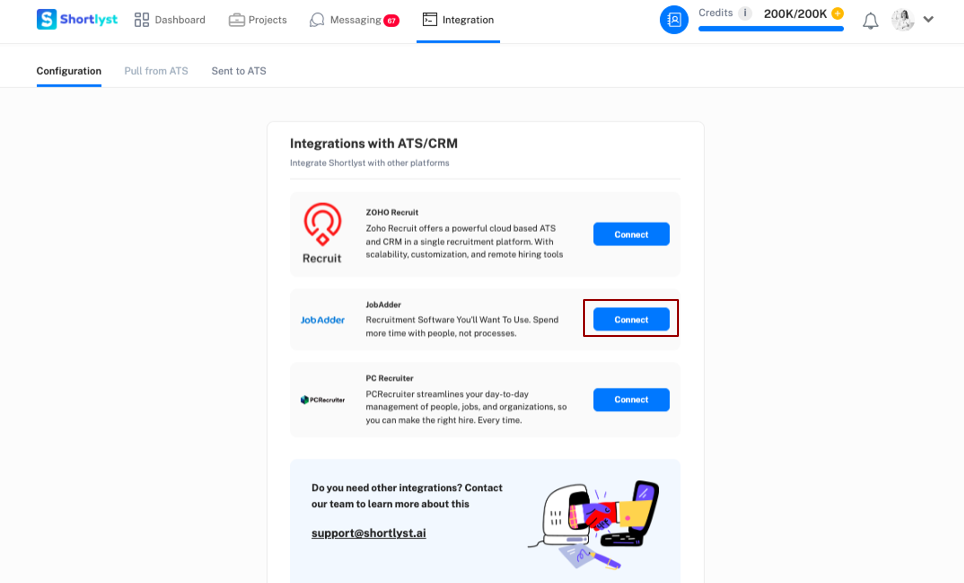 Go to the ATS Integration page, and find the 'Connect' button beside the Job Adder option.
Click on the 'Connect' button. You will reach the 'Sign in' page.
Step 2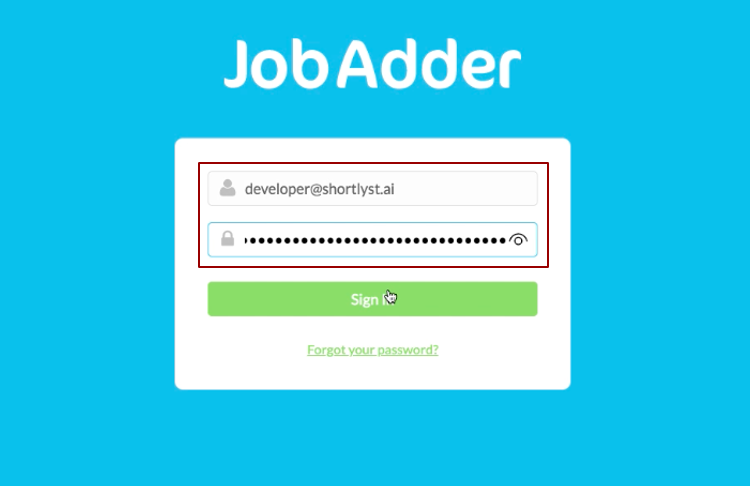 Enter the JobAdder credentials – email ID and password.
If you do not remember the password, click on Forgot Password. It redirects you to a page where you can reset the password.
Step 3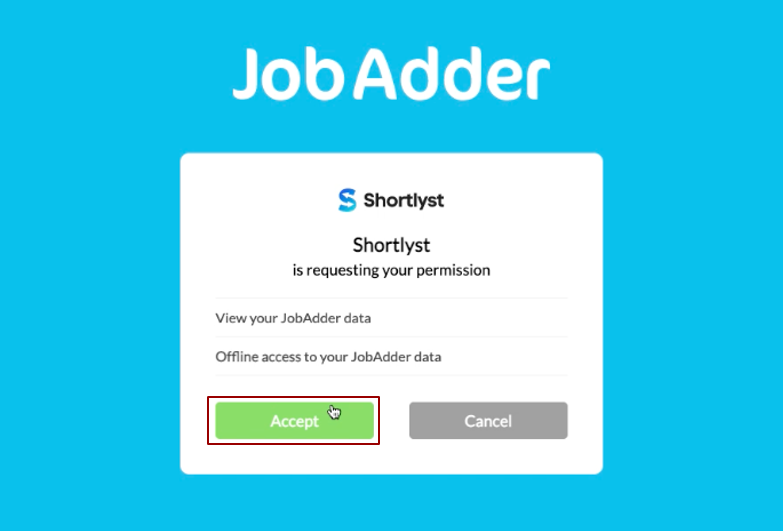 Shortlyst then displays a dialog box requesting permission to access your JobAdder data.
Step 4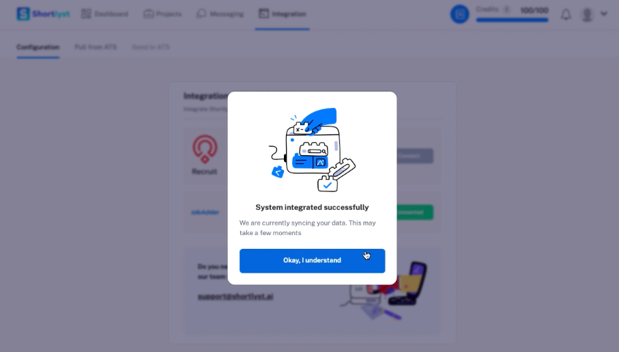 Finally, you can see a message saying that the System has been successfully integrated.
Your JobAdder is now linked with Shortlyst and you can start using it for your everyday operations.
Integrations with Shortlyst are easy and come with a plethora of options. Reach out to us to learn more.