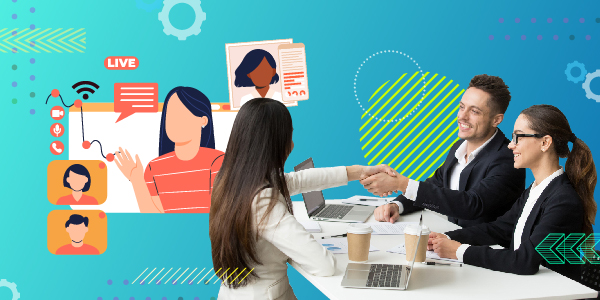 A well-thought-of and optimized Recruitment process is critical for every business out there, and it all beings with generating quality leads that could translate to potential hires.
So, how do you go about it? We discuss seven ways that work.
Use Social Media for Brand-building
According to a CareerBuilder survey, 70% of employers use social media to screen candidates during hiring. It comes as no surprise. Social media prowess was there for all to see during the pandemic. It is an excellent tool for the brand to project its best foot forward to attract the best talent out there. This starts with building a robust social media strategy covering platforms such as LinkedIn, Twitter, and Facebook. You can use them to share company news, job postings, and industry insights.
A strong Social Media Manager Job Description will help you find the right person to help with your brand-building
Attend Industry Events
This is an excellent way to network with potential candidates and build lasting relationships. These events can help you showcase your company culture and gain visibility. Be prepared to discuss job opportunities and bring your company card when attending.
Offer Referral Bonuses
Referrals are one of the most effective ways to generate leads. According to a study by Jobvite, employee referrals have the highest applicant-to-hire conversion rate at about 40%. Offering referral bonuses can incentivize employees to refer top talent to your organization.
Importance of Employee Referral Program to your Hiring Process
Create High-Quality Content
Creating high-quality content is an excellent way to attract potential candidates. Be it a blog post, a white paper, or a video, building thought leadership content can help you generate leads. As per Hubspot, companies that have a blog generate 55% more website visitors and 97% more inbound links. This directly increases your visibility.
Use Search Engine Optimization (SEO)
Search engine optimization (SEO) involves optimizing your website with the help of relevant keywords and other best practices to attract people who are searching for jobs in your industry. According to Indeed, 58% of job seekers start their job search on Google. Hence, it is wise to optimize your content for SEO.
Digital marketing manager job description to help you find the right candidate for your SEO objectives
Leverage Recruitment Marketing
Recruitment marketing uses marketing tactics to attract and engage potential candidates. By leveraging recruitment marketing, you can build relationships with potential candidates and convert them into hires. Recruitment tactics include email marketing, social media marketing, and content marketing.
Use an Applicant Tracking System (ATS)
An applicant tracking system (ATS) helps recruiters manage the recruitment process. The software can help you automate tasks such as posting job listings, screening resumes, and scheduling interviews. It can help you streamline your recruitment process and generate leads more efficiently.
Shortlyst goes beyond the traditional ATS software and leverages the power of AI in recruiting. From smart filters that help refine your search to looking for missing candidate information, directly reaching out to candidates, and generating a hiring pipeline- it can do it all. Give it a go to see how it can help you generate better leads.
In conclusion, generating leads in recruitment involves building relationships with potential candidates, nurturing them, and ultimately converting them into hires. You can generate leads more efficiently and effectively by using social media, attending industry events, offering referral bonuses, creating high-quality content, using SEO, leveraging recruitment marketing, and using an ATS.